17 August 2023
Young Talent Shines Through in Construction Industry!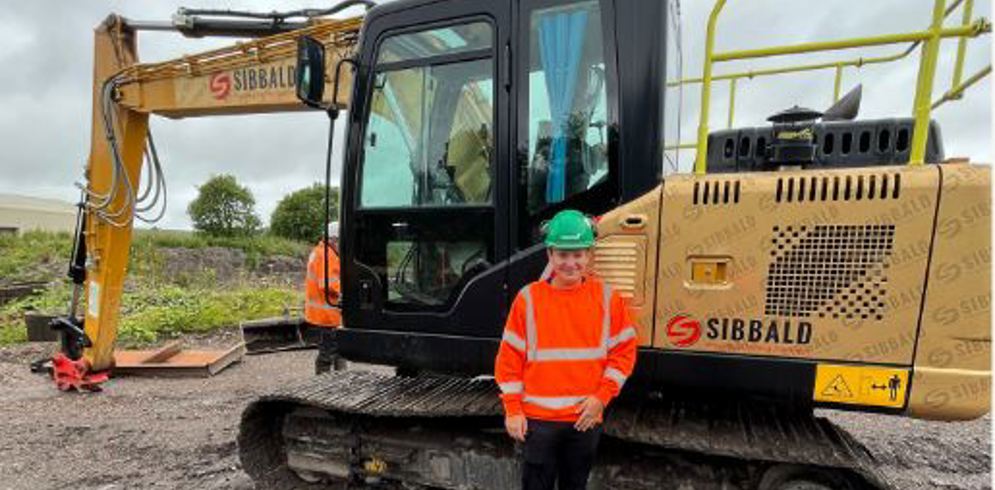 Amazing Young Talent Shines in Construction Industry!

We are thrilled to share an extraordinary story of a young prodigy in the construction world.
Meet Cameron MacKay, a remarkable 14-year-old (our youngest ever candidate), who recently achieved an incredible milestone by completing his training and CPCS tests.
Cameron, hailing from Thurso, embarked on an exciting journey with Kevin Ross Groundworks, where he pursued his passion for operating heavy machinery.

Upon arriving at the our training centre, Cameron's dedication and enthusiasm were apparent. His talent on the A59 above 10-tonne excavator, tracked, left the instructors astonished. Peter, one of the instructors, couldn't praise him enough, commending his maturity and skill that surpassed his age. Cameron's natural flair for operating the machinery even made some seasoned instructors feel challenged. 

Cameron's success was no surprise, as he confidently passed both the theory and practical tests with flying colours. But it wasn't just his technical skills that impressed everyone; it was also his impeccable manners and articulate communication that left a lasting impression on the staff at Sibbald HQ.

We wanted to share Cameron's story on social media, as it's undoubtedly a tale worth sharing. As a shining example of young talent in the construction industry, Cameron represents the hope for a skilled and prosperous future generation.
Cameron's mum, thrilled by his accomplishments, shared her thoughts on the journey. She expressed her gratitude to Sibbald Training for warmly welcoming Cameron and offering top-notch training. Peter, our instructor, was hailed as an absolute gent who treated Cameron with respect and professionalism.

In response to this coverage, Cameron's mum conveyed her excitement about promoting her son as a potential role model for the construction industry's future. As the industry faces a shortage of skilled workers, Cameron's achievement sends a powerful message, encouraging other young individuals to consider a career path in construction.

We wish Cameron all the best for his future endeavors. With such passion, talent, and determination, we have no doubt he will excel and become a true asset to the construction industry.