13 May 2021
Mental Wellbeing in the workplace: We all belong to each other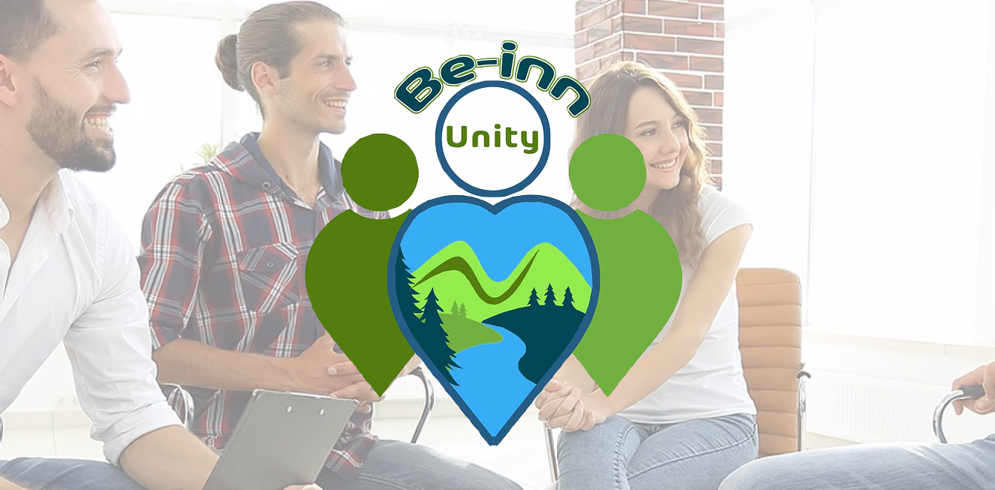 At Be-inn Unity, we want to live in a world where there is no stigma associated with mental health and every individual has a meaningful relationship within their community that promotes wellbeing.
As our nation begins to navigate our way out of this global pandemic and into a new norm, it has never been so important for organisations take meaningful action and implement workplace wellbeing strategies that supports the needs of their employees, with a particular focus on mental wellbeing. Even before the COVID 19 pandemic, this Thriving at Work report in 2017 stated a "significant mental health challenge at work" with approximately 15% of people at work showing symptoms of an existing mental health condition.
When someone is experiencing poor mental health, it can potentially have a negative impact on that person's life and the people they are close with. Some of the impacts of poor mental health range from lack of sleep, higher levels of anxiety and stress, and low confidence, which may lead to social withdrawal and loss of the social structures that support our mental wellbeing when we most need them. The impact of this can be devastating to our communities with the loss of life through suicide, and this report suggests that men working in construction are more than 35% more likely to complete suicide compared with other sectors.
Champion Health released data showing some staggering findings from a 2020 survey they conducted. They asked2099 employees about their experience of wellbeing during the pandemic and reported that more than half ofthose asked had experience mild symptoms of stress, anxiety and depression. On top of this, 90% of those who took part in the study had stated that the pandemic had some impact on their mental health, with 40% saying the impact was moderate to significant.
As well as the human suffering that mental health can have on people and our communities, there is also unseen strains on our society including mental health services and our NHS being overwhelmed. There are also huge financial implications for employers and the government, with a combined potential annual cost of £69 billion per year. Employers are paying an annual cost of between £33 billion and £42 billion, with over half of this cost coming from presenteeism (individuals who are less productive at work due to poor mental health).
We all have a responsibility to create a society that promotes wellbeing and supports the mental health of everyone in our community. Employers have an excellent opportunity to support this within their working community and there are a range of things that can be done to help promote a culture of wellbeing and support the mental health of their employees. A great place for any employer to start is to provide learning opportunities for all employees to learn about mental health. This would help to remove the stigma associated with mental health and create the space for meaningful conversations to take place. Employers can also invest in upskilling members of their team to become Mental Health First Aiders, who will be skilled at recognising a range of mental health conditions and have the confidence to open meaningful conversations to support their teams.
The importance of taking steps to promote wellbeing can not be underestimated and can literally save a life. Too often we put a lot of responsibility on the person who is suffering with their mental health to reach out for help. As we all move into the unknown post pandemic, we need to ensure our communities are skilled and confident to "reach in"and support each other. We all belong to each other.
Be-inn Unity exists to inspire and educate communities so that individuals are empowered to thrive. We provide a variety of initiatives and collaborate with organisations to increase awareness of mental health in our communities and give people the skills and confidence to reach in. If you would like more information or you would like to partner with us, please visit our website or email info@beinnunity.co.uk.