01 January 0001
New CITB-funded training scheme launched for North Glasgow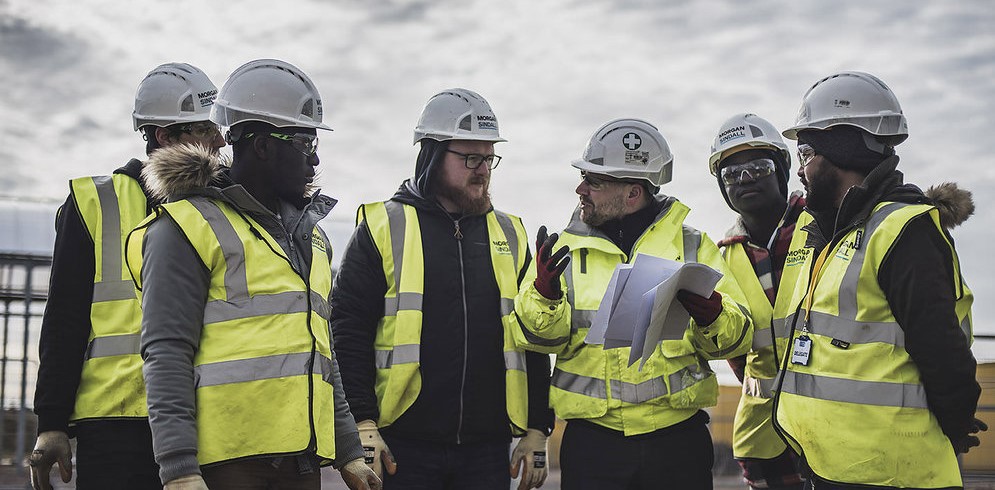 Sibbald Training has joined a new partnership that's been formed by five highly-regarded organisations in the construction industry. This consortium has been created to help deliver new training regimes and support for people who work in construction. The scheme is called BUILD North Glasgow, and it's funded by the Construction Industry Training Board (CITB). By launching this new training scheme, 180 people will be able to find new roles and get the training they need to become qualified for the job.
BUILD North Glasgow was formed by Keepmoat Homes, Morgan Sindall Infrastructure, Sibbald Training, TIGERS, and Glasgow Kelvin College. All of these partners have been working closely on the Sighthill Transformation Regeneration Area in the North of Glasgow. Thanks to generous funding from the CITB – £1.2 million pounds over the next three years – they have the resources to create 180 places on their new training programmes. The CITB has been funding schemes like this throughout the UK as part of its Pathways into Construction programme. However, as of right now, this new consortium is the first of these programmes in Scotland.
Support for under-represented groups
The scheme is designed to help those who struggle to find work – and don't have access to the support and training they need to find jobs in the construction sector. BUILD North Glasgow specifically targets underrepresented groups in society. This includes young people aged 16 and over, who are not in full-time education and don't currently have a job. It will also target individuals who have left the military service in the last 12 months and are struggling to find work because of a lack of education/qualifications.
These groups find it tough to get any sort of work, despite the fact that they might possess impressive skills. Through the scheme, it's hoped that their potential can be unlocked, giving them a chance to venture into the workplace and enjoy success.
Derek Smeall, the principal of Glasgow Kelvin College, believes that "this is great news for the communities of North Glasgow, helping people to get skills, qualifications and experience that can lead to a fulfilling career in the construction sector."
Support and training for a range of life skills
The central aim of the scheme is to offer specialist training for construction jobs. Individuals on the scheme will be trained to gain different qualifications, opening doors in the construction industry. However, there will also be a firm focus on developing other life skills as well.
This includes money management, wellbeing, and employability. By training the participants in these other areas of life, it helps to improve their development and make it easier for them to transition into full-time employment.
The director at Sibbald Training – John Sibbald – adds that "Our strong group of partners gives us the strength to deliver the perfect all-round programme of employment skills, construction skills training, and offers a direct link to employers." In essence, the scheme really focuses on providing participants with the tools needed to find work. People who complete the scheme will be faced with instant employment opportunities that can change their life forever. It's all about helping them get one foot on the bottom of the career ladder.
Creating a social impact through jobs and training
Nicola Gooch of Morgan Sindall Infrastructure states that "The consortium is made up of strong partners who have a real desire to create real social impact through jobs and training". This is what makes BUILD North Glasgow different from other similar schemes it Scotland. It's not just focused on improving the job prospects for individuals; it's about having a greater social impact throughout the community.
By encouraging under-represented youths to apply for this scheme, it shows other people in the area that anything is possible. There's support for those in need, and you can still find employment and develop your skills if you lack the traditional educational qualifications. It's a chance to impact lives and turn fortunes around, which is why this scheme is being viewed as extremely exciting for all those involved.
The first course starts in September 2019
Sibbald Training can proudly announce that the first BUILD North Glasgow course begins on September 16th 2019. This will be the first of many courses over three years, and there are two separate avenues to choose from.
One avenue is specifically targeted at young adults aged 16 and above, who aren't currently in education or employment. It's going to last 21 weeks in total, with 11 of those weeks dedicated to training. Here, they will develop all the essential knowledge and skills to help them with a career in construction. The remaining 10 weeks will be spent in work placements. This is highly beneficial as it gives on-the-job experience to individuals who have likely never had any work experience before. They get to experience a career in construction, setting them up well for employment.
The second avenue of for ex-service personnel. It's a shorter course than the other one, with just a 6 week training period and 2 weeks of work placements. Again, the right skills and qualifications are taught and developed, and on-the-job training provides useful experience.
All of the work placements will be with members of the consortium; Keepmoat Homes and Sindall Infrastructure. The participants will help with the Sighthill Transformation Regeneration Area, which is part of the biggest regeneration development outside of London. As a result, the area of North Glasgow benefits from this training scheme as well. Job experience is given to those who need it, and manpower is provided to help continue with the developments at the right speed.
Register your interest today
More information on this training scheme can be found by contacting Sibbald Training today. There's still a chance to apply for the first course, and there will be more opportunities over the next three years as well. Please feel free to get in touch via the website, or by calling Sibbald Training today.