10 November 2022
Winter Jacket Collection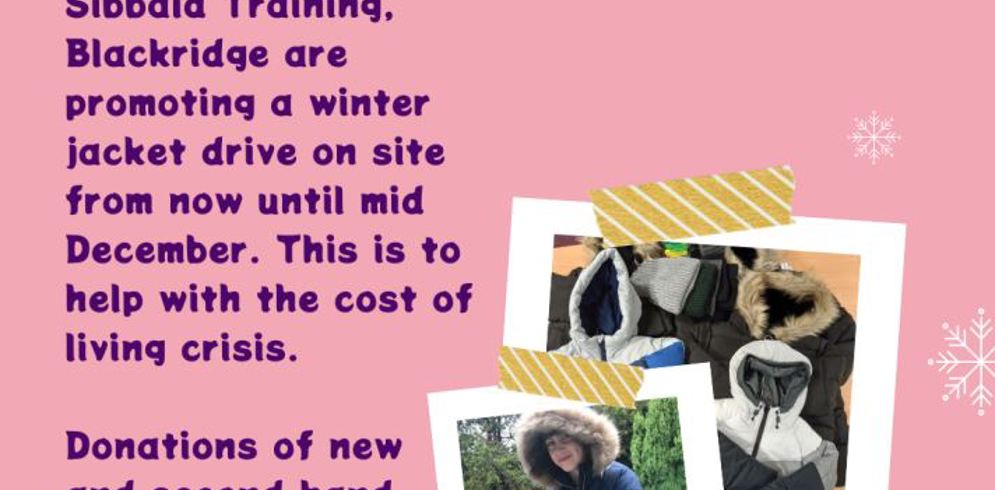 Help us wrap our arms around our local children this winter!
Sibbald are supporting The School Bank West Lothian

Many children across West Lothian are attending school with inadequate jackets which won't keep them warm or dry on their walk to and from school.
Not having a jacket can mean some children won't even attend school and this obviously has a big impact on their education.
You can help us change this for a local child.
In the next 3 months we anticipate the need for well in excess of 400 winter jackets for local children in need, aged between 5 and 17 years old.

Many of us are feeling the effects of the cost-of-living-crisis so there are a number of different ways you can support our campaign:

- Buy a new warm Jacket
- Donate brand-new socks, tights, hoodie, gloves or hats so we can pop them in our packs along with each jacket.
- Does your child have a jacket that they no longer use? If so, we can re-use it. Excellent quality jackets will be recycled to a child.

Jackets should be placed in the collection bin which is located in the Sibbald Reception area.

Jackets are needed asap but no later than Thursday 8th December.