16 August 2022
4000 Reasons to Attend Asbestos Awareness Training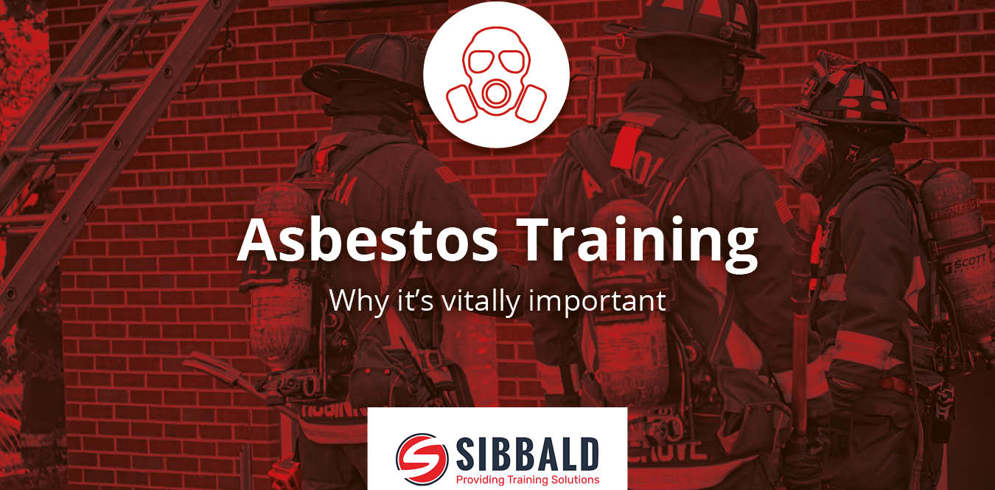 The statistics directly from HSE confirm that:
142 workers were killed at work in 2020/21 that is a rise form 111 in 2019/20
Over 12,000 deaths from lung disease that could be linked to historical workplace exposures from a variety of substances.
Over 4,000 of these 12,00 deaths were directly related to past exposure to asbestos.
https://www.hse.gov.uk/statistics/overall/hssh2021.pdf
Quite rightly, there should be concern by the number of deaths due to workplace accidents, on average 3 people per week in the UK did not return home from work in 2020/21. However, this level of death is totally dwarfed by the number of people dying of lung related illness from historical exposures to hazardous substances in the workplace and over 4,000 of these can be directly linked to exposures to asbestos.
The importation, supply and use of all asbestos has been banned in the UK since 1999; so why do we have this level of asbestos related deaths 2 decades later?
Asbestos can still be found in many applications, it has been left in situ as it has been deemed to be safer left and managed or it has been ignored due to lack of knowledge or perhaps, negligently ignored to "save money".
The word asbestos is derived from Ancient Greek, meaning "unquenchable" or "inextinguishable" and these are very accurate descriptions of the characteristics of asbestos. There is no denying that it is a miracle substance and was used in a wide variety of applications due to it being an ideal option for practical use as a thermal, electrical and acoustic insulator. Unfortunately, when entering the human body, normally through inhalation, our natural defences also find it indestructible.
Mesothelioma is a form of cancer that is linked with occupational exposure to asbestos. The time between initial exposure to asbestos and the manifestation (latency period) of the disease is usually up 30 years, which means that most mesothelioma deaths occurring today are a result of past exposures that occurred due to occupational use of asbestos during 1950's through to 1980's.
This miracle substance, before being banned, could be found in a wide range of products, from talcum powder and ironing-boards to toilet seats. Whilst, those of us who enjoy watching movies can be witnessing exposures to asbestos during our viewing pleasures, especially in those Christmas classics such as "Holiday Inn", "Wizard of Oz" and "It's A Wonderful Life". In the 1920's firefighters advised against the use of cottonwool snow due to it being an obvious fire hazard, which led the creation of asbestos snow. So, remember when watching those films, the whole crew were unknowingly being exposed to extremely hazardous snowflakes. Frighteningly asbestos remains in use and is being mined in Russia, China, Kazakhstan, Brazil and Zimbabwe, so even with our  current understanding it is still being used in certain parts of the world today.
Every year thousands of people fall ill and die because of exposure to asbestos, and it was still being used in UK construction until the year 2000. The Control of Asbestos Regulations (CAR) 2012 apply to employers, employees, self-employed persons and duty holders, covering all work with asbestos containing materials. Regulation 10 of CAR states that every employer must ensure that adequate information, instruction and training is given to employees who are liable to be exposed to asbestos, including those who may come into contact with or disturb asbestos.
Asbestos Awareness courses are designed for anyone who may come into contact with asbestos during their work activities, including plumbers, electricians and other building related maintenance trades. These courses are vital in educating the workforce, so they understand the dangers of asbestos and importantly, how to keep themselves and others safe from harm.
Let's ensure we make serious efforts to reduce those deaths from 4000 to ZERO and maintain safe workspaces, free from asbestos exposures. To assist, why not contact Sibbald Training? We offer a variety of Asbestos Awareness options, these can be in a face-to-face environment, bringing groups of your employees together to attend this vital element of a robustly structured approach to protecting persons who could be exposed to asbestos, or book elearning options and complete this at your leisure in the comfort of your own home. Depending upon the method you choose it can be either approved by UKATA or IATP.
Alan Brown
Health, Safety & Environmental Development Manager.