15 April 2021
Workplace Fire Controls During COVID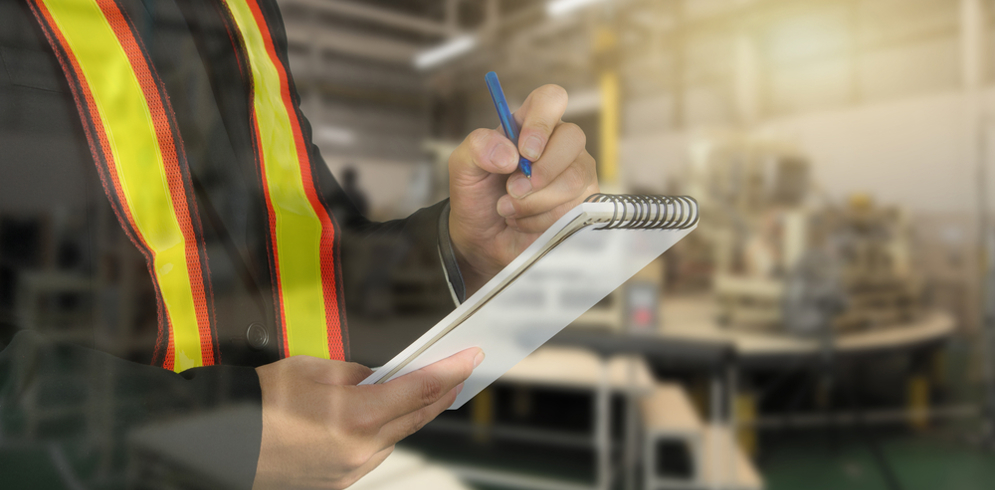 By Alan Brown - Health, Safety & Environmental Business Development Manager.
Having recently completed some "Fire Warden" courses, I become aware of a trend in the questions being asked by attendees.
Should workplace fire arrangements be altered due to COVID controls?

Can fire doors be wedged open to avoid touching handles?

How do we evacuate if a one-way pedestrians system is now in place?
Unlike many issues during COVID, there is numerous sources of very good advice and no better for business is the website of Scottish Fire & Rescue Service, available at Your Safety | SFRS (firescotland.gov.uk)
A helpful document that can be downloaded is from the Fire Industry Association on FIA-Guidance-on-Fire-Procedures-for-COVID-19 (1).pdf
"The Service is asking businesses and duty holders to carry out a fire risk assessment of their site as soon as possible"
( Latest News (firescotland.gov.uk) , 2020)
The main business Duty Holder, as specified in Fire (Scotland) Act 2005, needs to have this assessment completed to ensure fire safety arrangements are still suitable, especially if there has been changes within the workplace to meet the need to control COVID. It must be emphasised that there is absolutely no change to the fire safety legislation, so all necessary precautions need to still be in place to reduce the likelihood of fire starting, to limit the spread of fire/smoke and to ensure that sufficient, visibly signed evacuation routes are available and clear of obstructions.
Those places of work that remain open, need to keep all users of the facilities safe and secure. The changes that will have been implemented in all open premises need to work in conjunction with all other safety measures. Creating COVID secure premises must not be at the cost of increasing  the likelihood and/or severity of other types of incidents. The following two items demonstrate that COVID security premises will now have additional substances and items that will increase potential problems with fire;
Erected plastic screens are a source of fuel, which will emit toxic fumes if exposed to the heat of a fire.

The high levels of alcohol in hand sanitisers make them a highly flammable substance, so any stocks must be stored in an appropriate location.
So, even with potentially reduced levels of employees in the workplace adequate levels of competent persons are still needed to support fire safety measures, this can include quite basic actions such as;
Alternatives to wedging internal fire doors open as a means of reducing contact with door handles, as these will be regarded as regular touch-points.

Monitoring the accumulation of waste especially outside the building, due to reduced collections. This could attract potential persons intent on wilful fire raising.
Checking procedures through a fire drill and full emergency evacuation of the workplace is currently very difficult to achieve as this will definitely create anunacceptable risk due to the need for maintaining social distancing. Therefore, the development of a suitable fire strategy and safety procedures for the "New Normal" can be supported by arrangingappropriate training to meet the needs of your facilities and business activities. 
Why not let Sibbald training resolve these issues? We run regular Fire Safety Awareness, Fire Warden and Evac-Chair courses, run by our qualified instructors who can also develop bespoke sessions to specifically met your organisational needs.