03 June 2021
Lanarkshire Welding Bespoke Training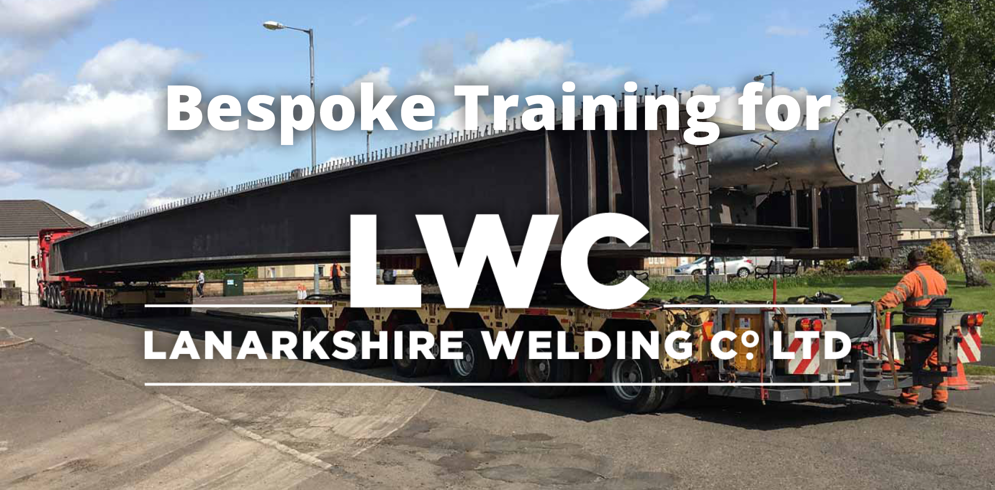 Governing body courses are not the only option here at Sibbald Training. Sometimes our clients have bespoke training requirements, and our team are always more than happy to assist.
Here's how we helped Lanarkshire Welding Co create a solution for their requirements.
The requirements
Lanarkshire Welding Co was looking for a bespoke Overhead Gantry Crane and Slinger course that ensured candidates were fully aware and understood the regulations, safe working practices and requirements to perform the daily operations involved with their lifting operations within the business.  Legislative requirements and company safe working practices were the basis for this training, as well as upskilling workforce within the team.
Our Solution
The project was led by instructor Stuart Seath, who designed a full 1 day and 2 day course that involved all the LOLER and PUWER regulations, as well as bespoke requirements that the client had given stated.  We conducted site visits and telephone conversations to help design a bespoke plan that not only included the safe working practices and regulations, but also included bespoke requirements from the customer.
Feedback from the client
'Having consulted with Sibbald Training on our range of lifting tackle, site overhead craneage and previous training, we were confident in their ability to deliver what we required.  They were able to create a specific in-house training programme tailored to our needs.  The 2-day course was suited to personnel with no previous slinging/lifting experience, such as our group of new apprentices.  The course covered a vast amount of detail, but at a relaxed pace, giving the team on the course time to understand and digest the information.  The one-day course was suited for our experienced operatives and met the requirements of our periodic refresher training.
Our team were more than satisfied with the course content, delivery and the instructors' interaction with the employees.'
Sibbald have developed an excellent working relationship with Lanarkshire Welding Co, playing an integral part in delivering their required training.
Want to discuss bespoke training for your business?  Get in touch.