26 August 2020
Upskill From Your Sofa!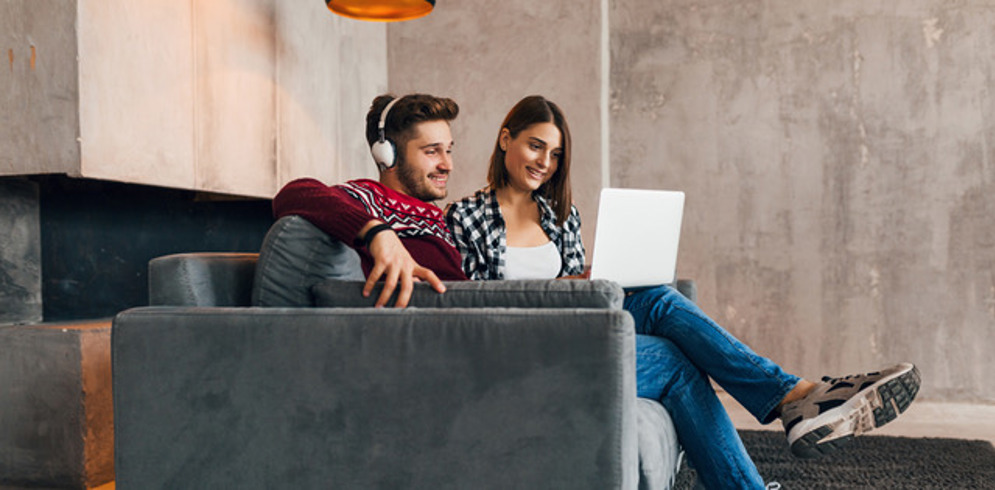 In such a competitive jobs market, making your CV stand out from the crowd is essential. The world is changing rapidly and we all need to keep up. There is always something new we could learn, and our new e-learning courses are the perfect way to make sure you stay on top!
Our E-learning packages offer a wide selection courses priced from just £10 each. Designed to enable your personal development and up-skill at your convenience, these courses aren't just for the construction industry – anyone can benefit!
Benefits of Online Learning
Career Advancement
The e-learning packages offer a wide selection courses to choose from, covering a diverse array of topics, making the new skills available for you to learn online seem endless. With many of us still working from home, it's the perfect opportunity to widen and improve your skill set. This will naturally make you stand out in a hiring process by boosting your CV or even allowing you to better yourself in your current role. By choosing to take online courses you are helping yourself stay relevant in a fast-paced world.
Flexibility & Accessibility
A key advantage to online learning is that you can complete any of the courses in your own time and according to your own schedule. Whether your workload has decreased or increased due to Covid-19, our e-learning courses provide you with the flexibility to fit around your everyday workload and make the most of your current work environment. Our shortest course takes around 20 minutes and can be completed at whatever time of the day you choose; all you need is a computer or laptop and a quite workspace, where you can learn with no distractions.
Keeping Yourself Motivated
If you are currently seeking employment, then taking courses can improve your chances of being noticed and offered an interview, which is a great way to keep yourself motivated. Each new skill and certificate you are rewarded will help you stay focused and feel a sense of achievement, motivating you to put everything you've learned to good use.
Current Trending Courses
E-learning Infection Control
This course covers the three main stages that are crucial for effective control of cross-contamination and control of infectious bacteria and viruses - hand hygiene; personal protective equipment; and the safe use and disposal of sharps.
E-learning Stress Management
This short course is designed to help you understand work-related stress, helping you to understand what stress is, the common stressors and causes and the various strategies to manage work-related stress. The course covers the importance of personal resilience and how this can help you to cope with stress, and finally will help you learn the steps to carry out a risk assessment for work-related stress.
E-learning Self Awareness & Personal Development
A course in Self-Awareness and Personal Development that has been is designed to help individuals understand their emotions, strengths, weaknesses and sense of worth, and create a personal action plan from this new-found awareness. Learners on the course will understand the importance of taking time to reflect and assess their own strengths, weaknesses and aspirations. The course will provide learners with the tools to effectively self-assess and set realistic goals for personal development.
Head to our e-learning section on our website to view all the full list of courses that we currently offer: bit.ly/E-LearningCourseList