16 November 2018
Scottish Training provider trains Indian Nationals in Holland to work on a prestigious construction project in Antarctica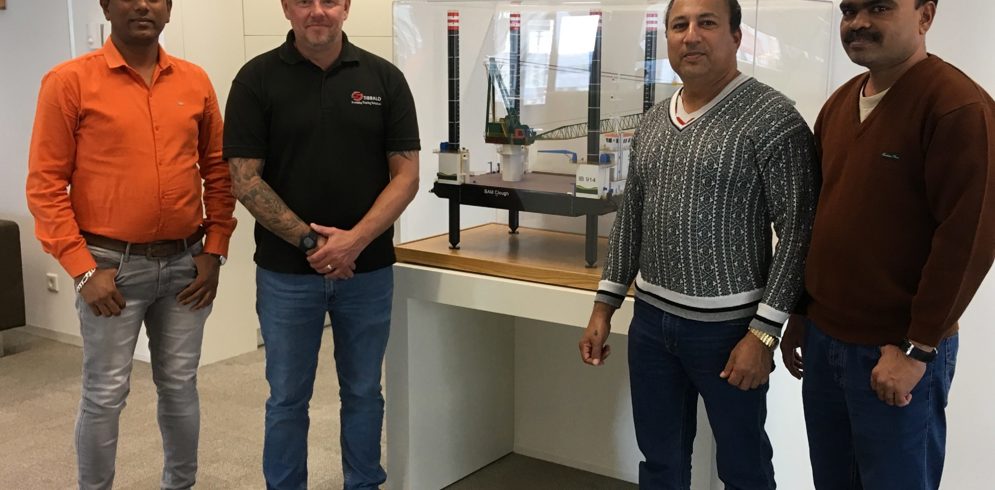 Scottish Training Provider, Sibbald Training, was invited by BAM to train three Indian nationals at The Hague in Holland to prepare them for a challenging project in Antarctica for British Antarctic Survey (BAS). All three students are experienced plant operatives, employed by BAM. They will be operating a 160T Crawler Crane Antarctica to build a new wharf in Antarctica.
BAM are demolishing the existing wharf at Rothera and constructing a new one to accommodate the UK's new polar research vessel, the RRS Sir David Attenborough. Construction on the wharf begins in December 2018.
Sibbald Training delivered a 2 day course in October 2018 at The Hague in Holland. The course is designed to give non-UK operatives the knowledge to work on sites, outside the UK, that are adopting UK standard site practices. The course is theory-based and covers many topics including H&S legislation, provision use of work equipment, lifting operations, lifting equipment regulations, British Standards parts 1 & 3, theory and testing, sling calculations and sling angles.
All three students passed with excellent results and are now preparing for their trip to Antarctica, where they will be based continuously for four months. They are joining a team of more than 50 expert construction workers on site at Rothera Research Station, working through the Antarctic summer. At this time of year, weather conditions range between 0 degrees Celsius to + 5 degrees Celsius, similar to a Scottish winter, with nearly 24 hours of daylight.
This is an once-in-a-lifetime experience and we look forward to hearing about their Antarctic adventures.
Sibbald Training are delighted to be a part of this remarkable journey and we thank BAM for the opportunity.