21 September 2018
IOSH Courses with Sibbald Training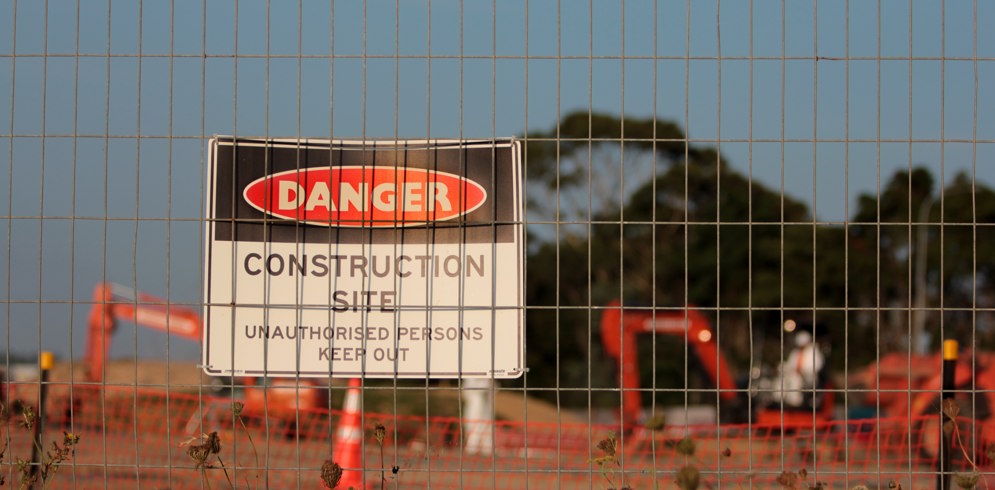 IOSH – Managing Safely
The Aim of the Course is to:
Provide managers and those with leadership responsibilities with the knowledge and skills to integrate effective health and safety management and loss control practices into their leadership role.
The Objectives of the Course are to enable delegates to:
Review the safety management arrangements in their area of responsibility
Appreciate the safety and legal implications of management decisions
Contribute to the development of safety management arrangements
Take steps to develop a positive safety culture
Who Should Attend The Course?
Managers and anyone with management responsibility for staff, as well as those who need a clear understanding of the key elements of effective health and safety management and associated legislation.
Course Summary
Candidates will participate in theory lessons, which are highlighted by the use of PowerPoint covering:
Legal Responsibility
Health & Safety Management
Risk Assessment and Control
Reactive monitoring
Communication and Consultation
Safety Management Systems
Consultation Arrangements
Common workplace hazards
Client specific hazards (in company courses only)
Assessed Project
IOSH Working Safely – One Day
Overview
Working safely is for people at any level, in any sector, needing a grounding in the essentials of health and safety. Everyone at work should have an understanding of why they must 'work safely' – and this course offers exactly that.
What will their employer get out of it?
Nationally recognised and respected certificated training for their teams
Peace of mind offered by training that's designed and quality-controlled by the charted body for health and safety
Working safely meets the government's guidelines for introductory health and safety training is a 100 per cent match to the Health and Safety Executive's 'passport' syllabus
Two key areas – health and safety and environmental basics – covered in a single self-contained session
Programme
Module 1 – Introducing working safely
It's not unusual for delegates coming on an introductory course to think that accidents only happen to 'other people'. This module stresses the realities of the human suffering behind the statistics and emphasises the importance of personal responsibility.
Module 2 – Defining hazard and risk
This module puts 'hazard' and 'risk' into everyday language, and uses familiar examples to show what can happen. Importantly, it makes it clear that even something that is very simple or repeated over and over again can go wrong, with serious consequences. Focusing on the six broad hazard groups, delegates are asked to think about the hazards and risks they come across in their own work. 'Risk assessment' is demystified – delegates learn that we all carry out informal assessments day in, day out.
Module 3 – Identifying common hazards
All the main issues are covered in this module – entrances and exits, work traffic, fire, chemicals, electricity, physical and verbal abuse, bullying, stress, noise and the working environment, slips, trips and falls, and manual handling. Each area is backed by crystal clear examples and recognisable scenarios, and useful summaries reinforce the key learning points.
Module 4 – Improving safety performance
This module deals with systems and processes, making sure that any jargon is explained in easily understood terms. The sessions bridges the gap between management and workforce, encouraging delegates to play a part in processes that are commonly seen as just down to their manager or supervisor. Other areas – including contract work, inspections, safe systems and permits, protective equipment, signage, emergency procedures, reporting and health checks – are all focused on from the delegate's point of view
Module 5 – Protecting our environment
A short but effective introduction to waste and pollution leads into a look at how organisations and individual team members can get involved in reducing environmental impacts. Memorable and thought-provoking facts and figures help drive the point's home.
Delegates who successfully complete the written and practical assessments can choose between IOSH's
Working safely certificate or a credit card-sized 'passport' card
For more information on any of the IOSH Courses, please click on the links below or contact the SIBBALD SALES TEAM on: 01501 750 900 or Email: enquiries@sibbaldtraining.com
IOSH DS – Directing Safely
IOSH MS – Managing Safely
IOSH WS – Working Safely