01 January 0001
VIBES Environmental Awards 2017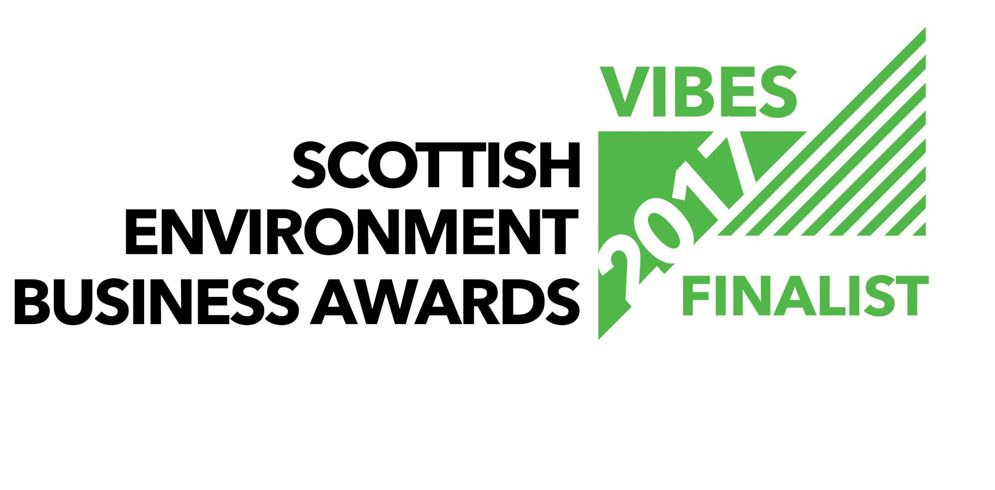 Sibbald Limited Announced as Finalists in the VIBES Scottish Environment Business Awards 2017
Sibbald Training have been selected as finalists in two business categories for the VIBES Scottish Environmental Business Awards 2017. The VIBES – Scottish Environmental Business Awards encourages businesses across Scotland to increase their sustainability and reduce impact on the environment.
The awards emphasise that an environmentally efficient business can result in significant benefits such as financial savings and enhanced competitiveness.
The training providers are shortlisted for the awards due to their incredible efforts and investment in green technologies installation of electric car charging stations, ground source heat pumps and solar panels at their headquarters in West Lothian. Other efforts included erecting a 200kw wind turbine and promoting recycling within the workplace.
Gillian Bruce, chair of the VIBES Awards, said: "Congratulations to this year's finalists, each of which has impressed judges with their commitment and innovation in environmental and business best practice.
David Sibbald, Managing Director of Sibbald Training, demonstrated his gratitude after the announcement. "The company has made considerable investment in renewable energy production and plans are in motion to continue these efforts. We greatly appreciate being chosen as finalists and see this as recognition for the hard work and efforts undertaken''.
The winners of the Scottish Environmental Business Awards are due to be announced on the 15th of November 2017